1967 Volvo 122 Automatic For Sale
THIS ITEM HAS BEEN SOLD!
Please click "back" or on the top menu for other listings.


[click on the image below or scroll to the thumbnail images at bottom to view the gallery.]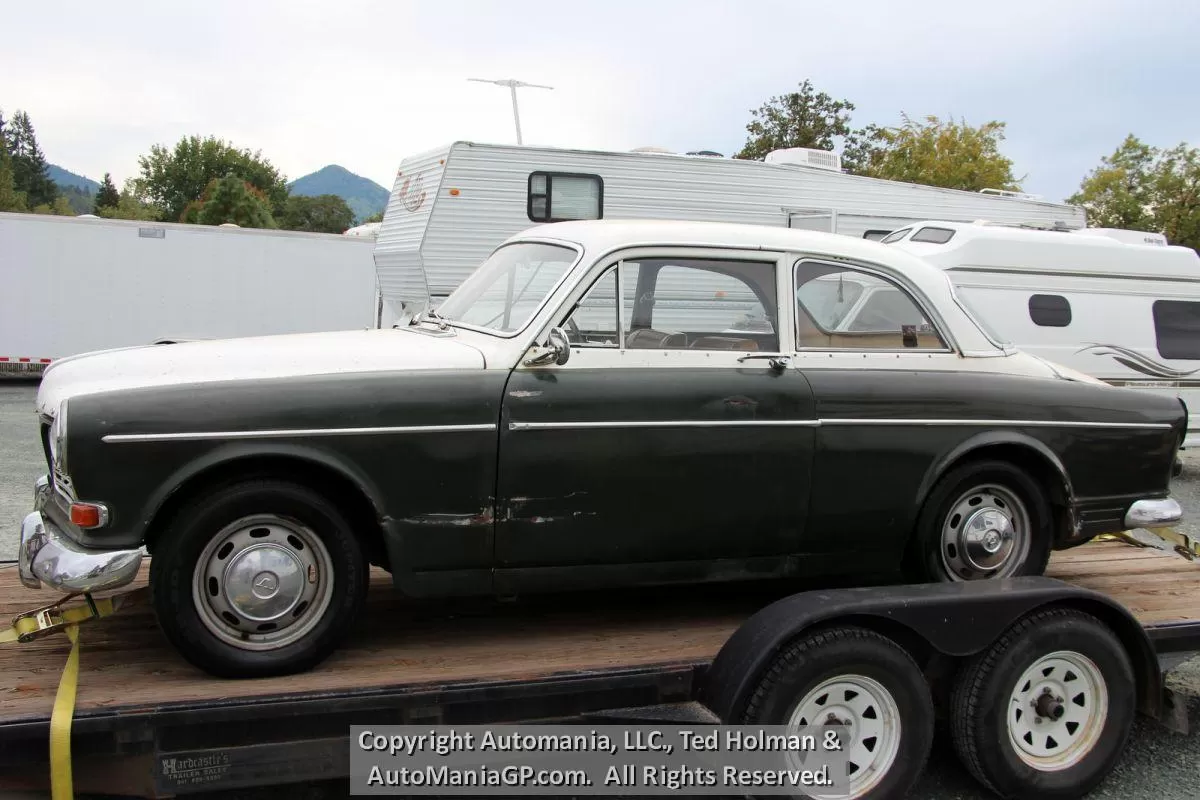 1967 Volvo 122 Automatic
Price: $800.00 USD
- PREVIOUSLY SOLD
I love 122's. In fact, I did not think there was a 122 that I would not lust after. I thought. Than I saw what was a really nice car that had been tagged more times than Joe Lewis. It had seen better days. It started out life a little behind the eight ball with the Automatic transmission, but poorly executed repairs and body work brought it to this point.

A dedicated neighbor saw the car and there is hope that it will once again be a thing of beauty and desire. Never unloaded off the trailer until I was taking to it's new home.
[click on a thumbnail below to view a larger photo - IF you don't see thumbnails then your browser is blocking them.
You can either turn off ad-blocking or try clicking on the top graphic in order to thumb through the photos.]