2013 BMW R1200R For Sale
THIS ITEM HAS BEEN SOLD!
Please click "back" or on the top menu for other listings.


[click on the image below or scroll to the thumbnail images at bottom to view the gallery.]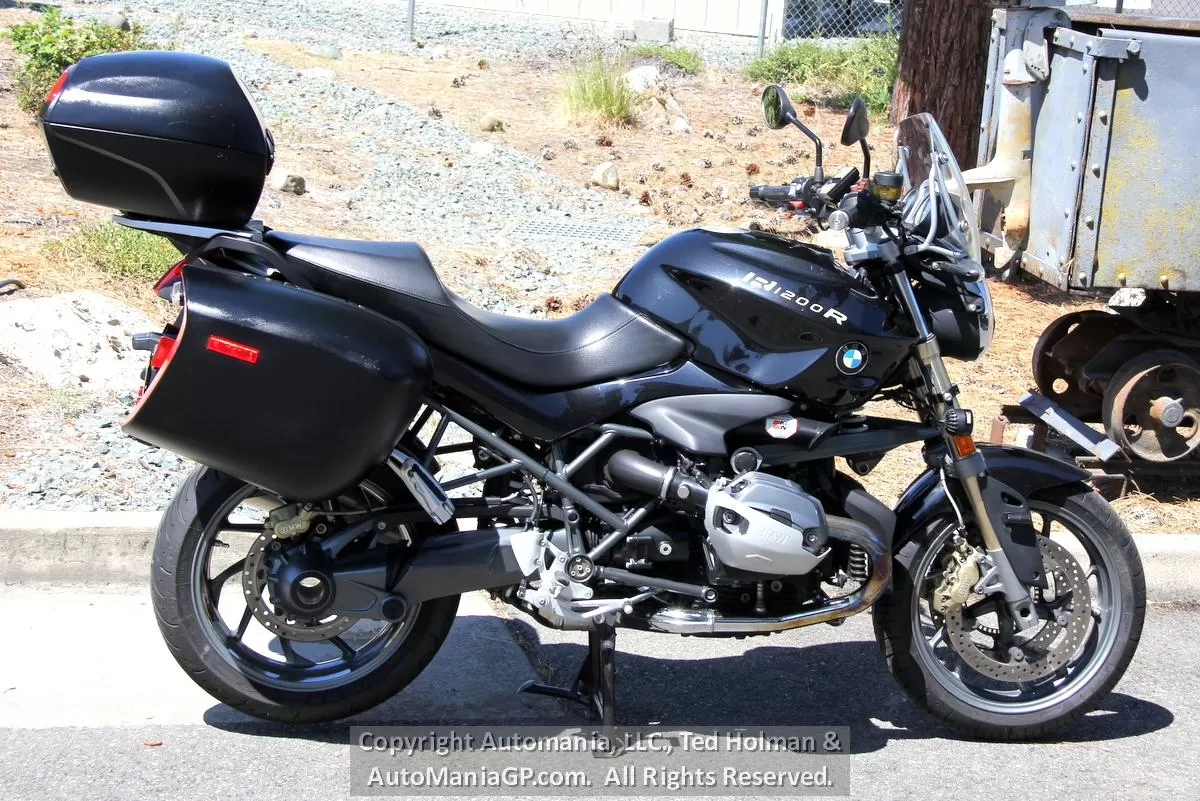 2013 BMW R1200R
Price: $6,895 USD
- PREVIOUSLY SOLD
This 2013 R1200R 90 Year Anniversary Edition reminds me of the R100/7 I rode forty years ago. It has the simplicity and look of the older model but with newer drive train, modern wheel and tire sizes, Heated Grips and ABS Brakes. This is the standard motorcycle that does it all, all of comfort and options of the RT but without the weight and bulk of a full on touring bike, most of that ending up on the front end.

This is a real "Bugs in your Teeth" motorcycle, one that can go anywhere that an RT would and then some with 100 pounds less to maneuver about.

This particular bike is the 90 Year Anniversary Edition which was serviced according to BMW's schedule under the owner's stewardship having bought the bike from Scott at Western BMW in 2018. The bike presents it's self beautifully cosmetically and mechanically. There are a couple of items that add to its appeal. There are two saddle bags and a trunk case, all keyed for the same key as the ignition. A set of Clearwater Driving lights are controlled by a rheostat switch mounted on the left side handle bar. There is also the BMW optional Navigator 6 GPS mounted on the handle bars.

The selling price is $6,895. VIN# is WB1049006DZX97569. Miles are 17,903. For other interesting bikes and collectible vehicles, visit our web site http://www.automaniagp.com 541-479- 8888 or come by and see us at 895 SE Gladiola Drive, Grants Pass, Oregon, 97526. Oregon Dealer DA1287.

Automania LLC is a Consignment Oregon Dealer selling quality, privately owned motorcycles and cars of interest.


[click on a thumbnail below to view a larger photo - IF you don't see thumbnails then your browser is blocking them.
You can either turn off ad-blocking or try clicking on the top graphic in order to thumb through the photos.]