2001 Suzuki VL1500 Intruder For Sale
[click on the image below or scroll to the thumbnail images at bottom to view the gallery.]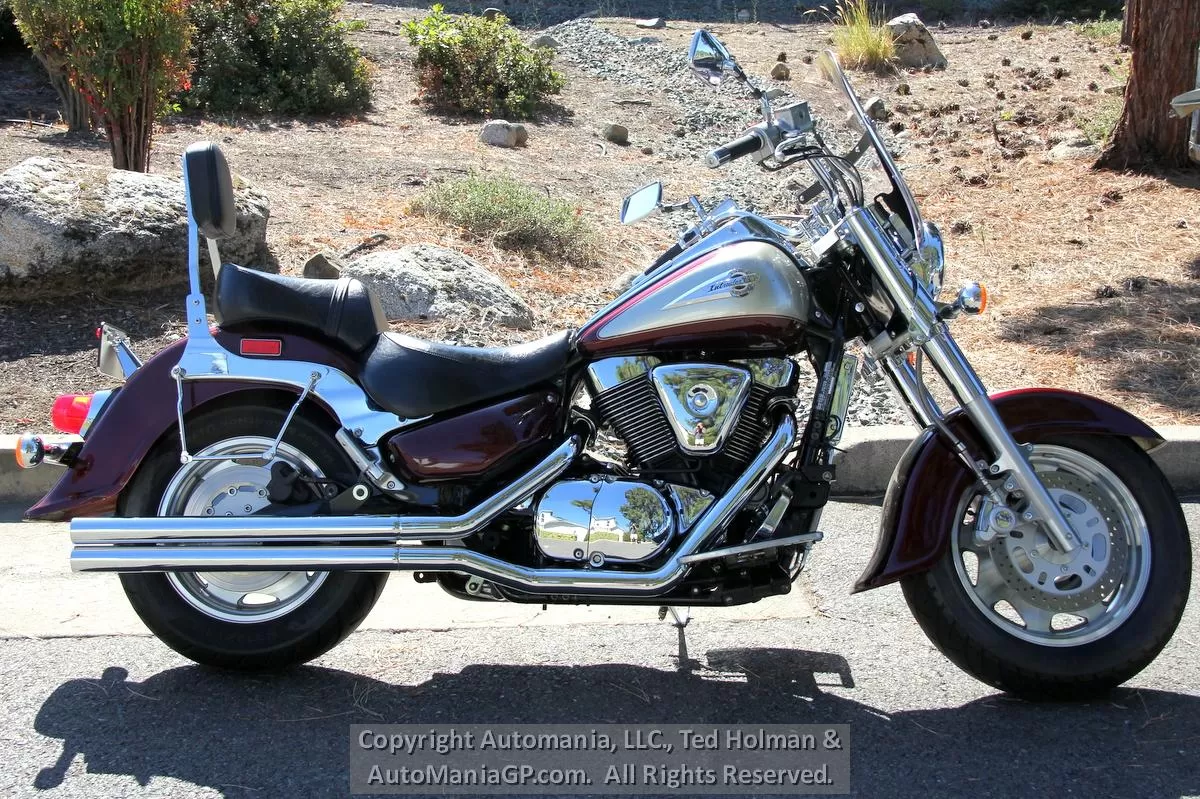 2001 Suzuki VL1500 Intruder
Price: $3,495 USD

The 2001 Suzuki VL1500 LC Intruder is the perfect bike for day long rides or running into town for coffee at a local stand. The air cooled engine is carbureted with the only electronic control being the ignition. Things do not get much simpler. Seat Height is 27.6 inches from the ground meaning almost any rider, regardless of inside seam, will be able to flat foot the bike at traffic lights.

Up keep is pretty straight forward. With hydraulic valve adjusters and a rear driveshaft, regular services are going to be fluid changes and tires when the need arises. Our bike has about 1,500 miles on both front and rear tires which normally last at least 8,000 miles with normal use. Oils and filters were changed at the same time as the tires were installed last year. All the bike needs at this point is a direction to go and a full tank of fuel.

Cosmetically it is hard to believe the bike is more than a couple of years old. The owner was almost obsessive about cleaning and polishing the body work. There is not a speck of dirt of dust anywhere! If you want to buy a bike, you want to buy a motorcycle that was owned by someone like this guy. There are a set of Cobra Straight Shot Mufflers installed as you can see by the images.

Miles are 12,646 and the selling price is $3,495. The VIN # is JS1VY51A812100298. Please come by and see at Automania LLC, 895 SE Gladiola Drive, Grants Pass, OR 97526. AutomaniaGP.com 541 479 8888 Oregon Dealer DA1287.

Automania LLC is a Consignment Oregon Dealer selling quality, privately owned motorcycles and cars of interest.


[click on a thumbnail below to view a larger photo - IF you don't see thumbnails then your browser is blocking them.
You can either turn off ad-blocking or try clicking on the top graphic in order to thumb through the photos.]