2013 Honda Shadow Sabre VT1300CS For Sale
THIS ITEM HAS BEEN SOLD!
Please click "back" or on the top menu for other listings.


[click on the image below or scroll to the thumbnail images at bottom to view the gallery.]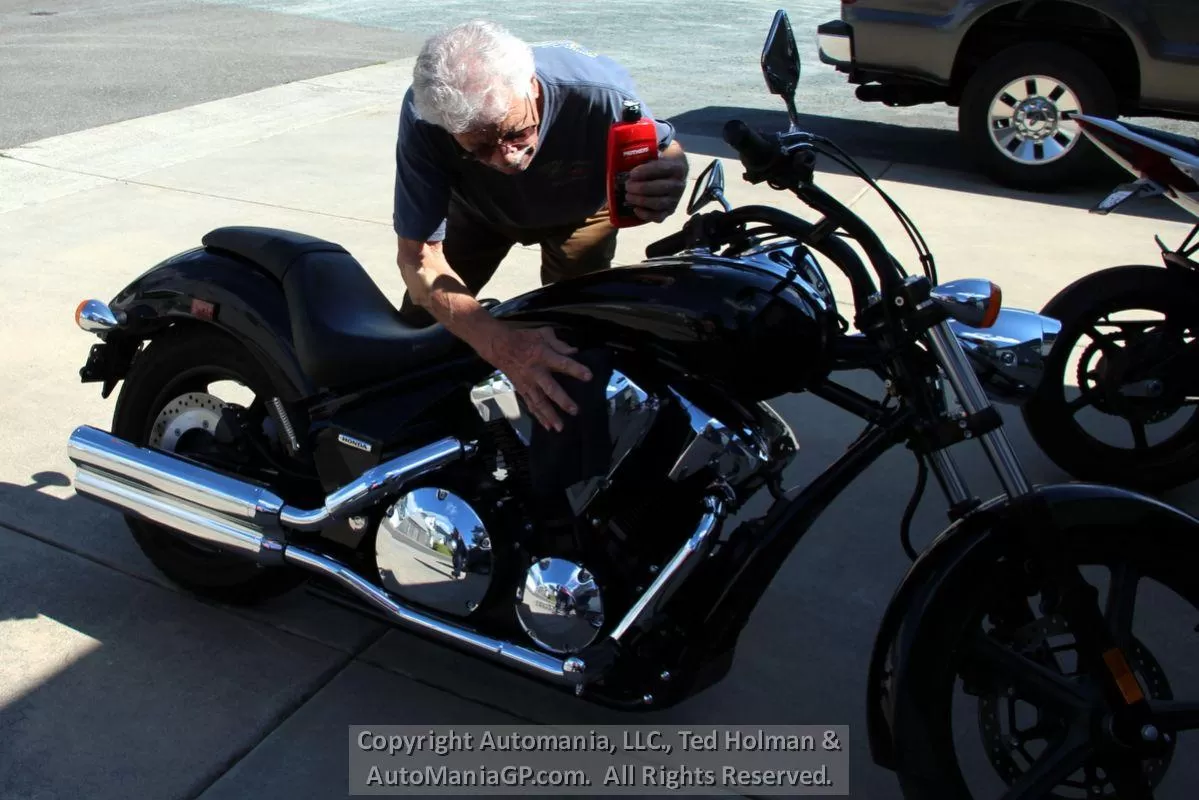 2013 Honda Shadow Sabre VT1300CS
Price: $5,495 USD
- PREVIOUSLY SOLD


Our new "Lot Assistant" learning the ropes

We were waxing it as it sold which was a disappointment to our new lot technician. Only on the job for several months now, he was devastated when we told him, after 3 hours of polishing the tank, that he would be unable to finish his second detail in as many months.

The bike looked half dressed with the wax haze still showing, but a sale is a sale and we know he will bounce right back from seeing his detail only 1/4 finished. Good help has always been hard to find and we hope the experience does not affect his desire to continue his journeymanship.
[click on a thumbnail below to view a larger photo - IF you don't see thumbnails then your browser is blocking them.
You can either turn off ad-blocking or try clicking on the top graphic in order to thumb through the photos.]