1930 Ford A Roadster Grants Pass, Oregon 97526 For Sale
THIS ITEM HAS BEEN SOLD!
Please click "back" or on the top menu for other listings.


[click on the image below or scroll to the thumbnail images at bottom to view the gallery.]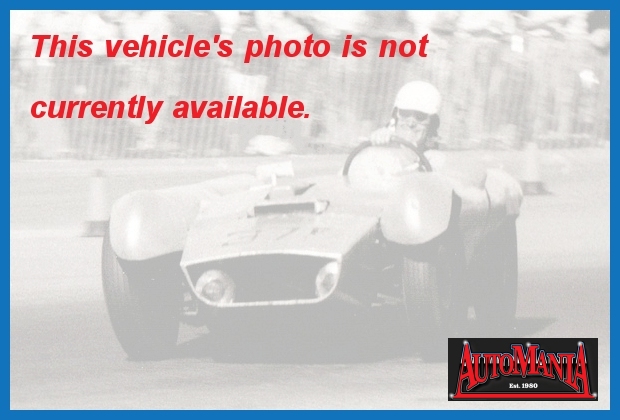 1930 Ford A Roadster
Grants Pass, Oregon 97526

Sometimes it feels like Automania has become like one of the turn of the century prospectors that created much of the Rogue Valley in the 19th Century. Instead of gold, we are finding a vein of creative automotive artists that have been creating cars for decades, not with the idea of selling or making a profit, but instead the love of creating an idea and then bringing it to existence in a medal form.

John's 1930 Model A Roadster has to be amongst the finest finished bodies I have seen roll through our door. Coming from a career in cabinet building, in a previous life, his emphasis was on fit and finish as he worked the all steel Brookville body to perfection. He added the needed modifications required making this his "A" and though subtle in form, it can take you as much time as you have to appreciate work and effort shown here. The paint is show quality even today after 10,000 miles of driving pleasure since the complete original build. There is not a flaw or leak anywhere to be found as I looked the car over today.

The frame is one of forty custom built by Bay Area builder Greg Terretto out of 1 1/8th inch heavy square tubing. On top of it, a double walled floor was created with sound deadening added between the layers to kill road and drivetrain noise. The drivetrain was in keeping with theme of building not only a drivable but also livable driving experience. The engine is a Corvette Fuel Injected Tuned Port motor sporting Aluminum Heads and 9:5/1 Pontiac Pistons emptied by a 2 ½ inch exhaust system. It is bolted to a 700R Automatic Transmission with vac Controlled Lock-up. Power is sent to a Jag Posi 3:31 rear end allowing independent rear suspension and the look only a Jag can deliver when you are following from behind. The front end is a Drop Axle with a Vega Steering Box along with being equipped with Front Vented Disk Brake Rotors covered by Wilwood Calipers and stock Jags Disks in the rear to cope with the power and needs of the Corvette motor.

John spent an enormous amount of time "recreating" the body. There are full 32 Bumpers and a 32 Radiator Shell and Grill that is matched perfectly to the Rootleib Hold and side panels covering the engine. He added a power cowl vent where the gas cap normally goes on an A, just in front of the windshield. The door edges were re-engineered so they formed smooth surfaces around the sides and bottoms and they close beautifully. He then blended the front of the fenders with the center front cowl so it is seamless. We have a stock Model A here at the shop right now and it is amazing to see the work that was done here. The rear license plate is hinged and can be released from the inside to form a flat horizontal surface useful for holding placards or other information for display at shows. The 1932 style dash was done in Bird's Eye Maple and I guess only a cabinet maker would have done such a beautiful job. The brake lights were custom created as was the third brake light above the trunk. Almost all of the electronics including the battery and fuse box are beneath the front cowl, ahead of the dash area. Custom panels were created to allow access, allowing everything to be kept out of sight. It is all beautifully fitted and finished.

The top is a show stopper in it's self. First, it is removable by unbolting hardware attached to body. It was custom built from scratch starting with a steel framework which was then covered with high density foam. This was then carved and shaped until the final form was found. Greg's Upholstery then covered it with Black Canvas for a look that is just about perfect. There is a spot for the windshield wiper to be installed and the wiring is simply plugged in to make it operational. On top of that, it has a removable Sunroof which fits perfectly. Greg also did the interior and once again, it is in perfect keeping with the rest of the build. Seats are by Glide Engineering with a Flip Down Arm Rest between the two buckets. With the top working so well, the addition of AC makes it bearable to operate the car in summer heat.