URSA Minor Jeep JK Unlimited Roof Top Camper For Sale
THIS ITEM HAS BEEN SOLD!
Please click "back" or on the top menu for other listings.


[click on the image below or scroll to the thumbnail images at bottom to view the gallery.]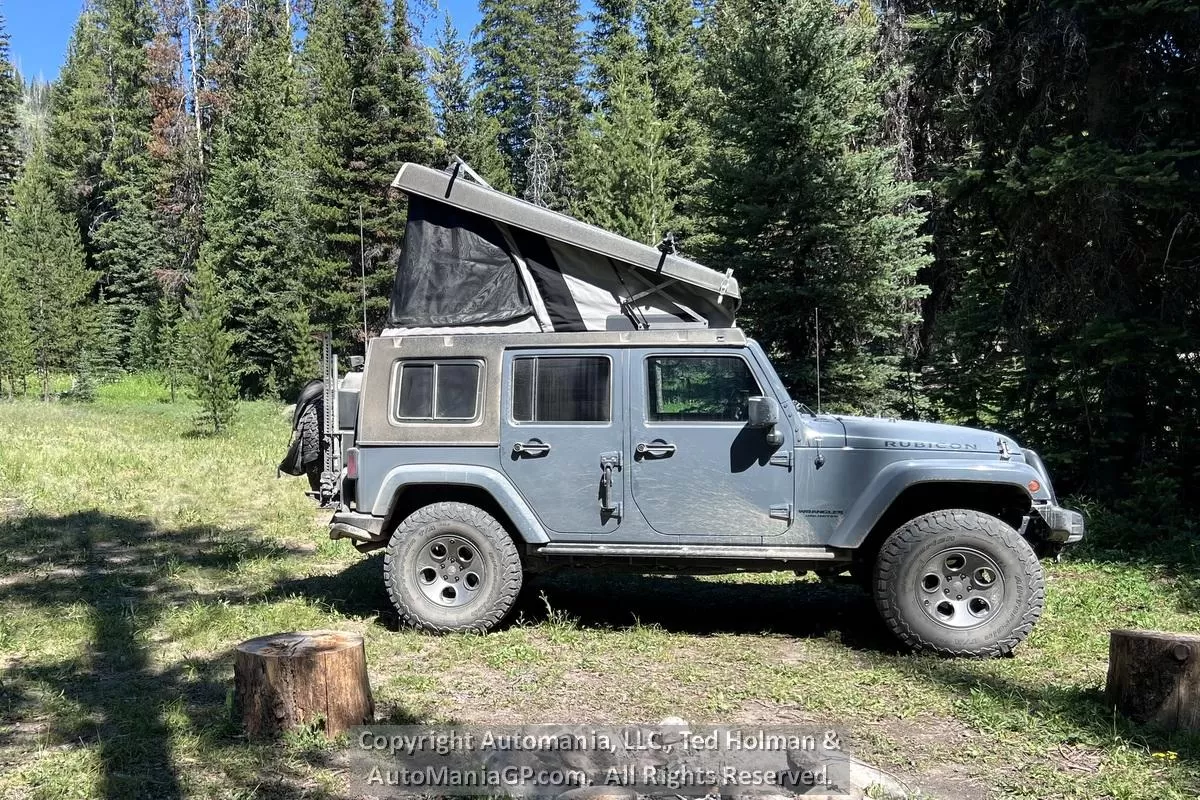 URSA Minor Jeep JK Unlimited Roof Top Camper
Price: $8495 USD
- PREVIOUSLY SOLD
This Ursa Minor Roof Top Camper fits Jeep JK Unlimited's from 2008-2018. It replaces the stock top and as you can see in the images provides a sleeping platform for two adults. The entry to the top is either through one of the zippered sides with a ladder or from the interior by sliding one of the roof top sections over and entering through that opening. Once in, you replace the panel and cushion to form the second sleeping area.

Some of the images were taken on the last adventure with the top. After returning, it was detailed and cleaned. There are no cosmetic issues, the only wear is where the hinges bound the material prior to my buying the top. I installed guards that are made by a URSA Minor follower that prevent any further issue. There is nothing that will need attention for the next use.

I have heard that URSA Minor is back ordered on the JK tops. I ordered a new pig tail for the wiring that will go the Jeep and it is included. I can help install the top if prior arrangements are made and you are traveling to Grants Pass.

Our Jeep is a 2015 and the top came on it, in fact that is why I bought it. We have used the Jeep to camp twice in two years and it does not make sense to hold on to it.

The price is $8495 or $7495 if the factory Hardtop with a working rear wiper is traded in. Please come by and see at Automania LLC, 895 SE Gladiola Drive, Grants Pass, OR 97526. http://www.automaniagp.com 541 479 8888 Oregon Dealer DA1287.

Automania LLC is a Consignment Oregon Dealer selling quality, privately owned motorcycles and cars of interest.

[click on a thumbnail below to view a larger photo - IF you don't see thumbnails then your browser is blocking them.
You can either turn off ad-blocking or try clicking on the top graphic in order to thumb through the photos.]