Mike Canepa For Sale
THIS ITEM HAS BEEN SOLD!
Please click "back" or on the top menu for other listings.


[click on the image below or scroll to the thumbnail images at bottom to view the gallery.]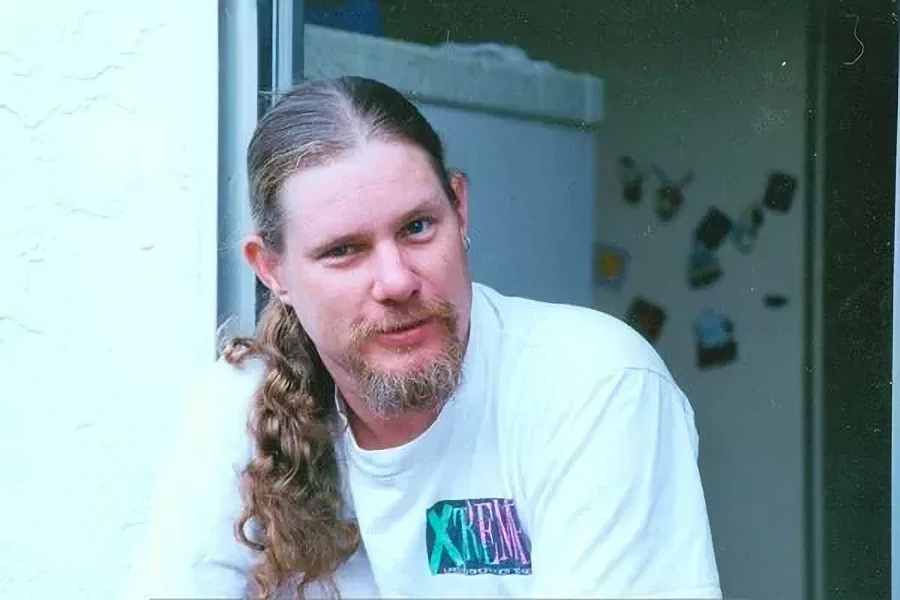 Mike Canepa
Price: $3400 USD
- PREVIOUSLY SOLD


Mike Canepa's Huge 1980's-1990's Parts Collection

Mike Canepa, a long time fixture in AFM and AMA motorcycling racing, passed the end of 2017 in Williams, Oregon. Mike had come into the shop several years ago to ask about selling his 1967 Gerhart Indy Race Car and a follow up visit to his home was an eye opener, not just because of the motorcycles and cars that were present, but the story of Mike's involvement with some of the most exciting times in US Motorcycle Racing. As time went along, I spoke to a host of involved team owners, racers, mechanics, factory representatives and other riders. They always said the same thing. Mike helped so many riders who would never have a chance at a Factory Ride. Through Mike, they had the opportunity to ride Privateer Factory Race Bikes that were just one step below what the big boys were riding. He leveled the playing field and gave so many a start. They all agreed Mike was generous to a fault, did not have a mean bone in his body and could be at times, his own worse enemy. It is not just the lost of a father to his family, but also a view backwards of some of the most exciting times and events in recent motorcycle history. This is an excerpt from our write up on the 1994 VR1000 we sold for Mike just last year.

"Mike Canepa is an interesting part of the AFM and AMA racing in the late 80's through the mid 90's. Mike was part of the Bay Area motorcycle club racing community going through a series of bikes that were more and more sophisticated in succession. He ran a RD400 at Sears in 1981, with more RD's and TZ's to follow. Vintage Racing became a hobby and he won the AHRMA 250 Championship and for 450 Modified at the Pro Am Series at Sears in 1985. Canepa was racing Vintage Motocross during this time but blew his knee out in 1995 just after ordering VR1000 #13 from Harley as a street bike with the intent of racing it. Brian Le Fever rode it at Sears with limited success and Harley approached him to run the last race of the year at Phoenix with his bike. A forgotten rider who was running 883 Class was suppose race the bike, but crashed and broke his arm. Michael Barnes heard about the open seat and approached Mike about racing the bike. He finished 10th in that race. As they say, that set the hook and Mike was sucked in. Barnes and Mike decided to race the full season the following year. Harley was more then obliging and Mike ended up with more bikes and riders, adding Cal Rayborn 111 for 1996 season. Michael stayed with the program from beginning to end. The bike was always the fastest privateer bike but was at first plagued by high speed misfire due to issues in the wiring loom. They raced it at Daytona but the factory gave them the wrong washers for clutch which developed a leak. Cal, aware of the oil seeping out, crashed chasing Mike Barnes on the Britten. With Harley out of the picture and dumping everything at Mikes feet, the business of running a race team on a national level became more labor then fun. Mike finally became tired of dealing with the grief of running a team and packed it in. One of the last straws was the wrecking of the team truck on someone's birthday celebration back east. The fun had turned to vapor. Mike brought the bikes home, unloaded them and the spares and pulled the garage door down."

The estate has authorized us to locate new owners for Mike's Motorcycles and the parts he accumulated over the decades of racing. The bikes will all be sold along with the parts associated with them. The rest will be photographically inventoried. When all of the bikes are sold, all of the parts will be sold as a unit for one price. We are physically unable to sell individual parts, there is not enough time and we are not set up for shipping. I understand someone needing a part desperately and I wish I was able to accommodate them, but it cannot happen. Finally the time will come and someone is willing to buy the huge balance of what you are seeing. They will be in the parts business.

And above all, we need to say... "Godspeed Mikey". That was one Hell of a ride.

[click on a thumbnail below to view a larger photo - IF you don't see thumbnails then your browser is blocking them.
You can either turn off ad-blocking or try clicking on the top graphic in order to thumb through the photos.]