2005 Mercedes Benz SL65 AMG For Sale
THIS ITEM HAS BEEN SOLD!
Please click "back" or on the top menu for other listings.


[click on the image below or scroll to the thumbnail images at bottom to view the gallery.]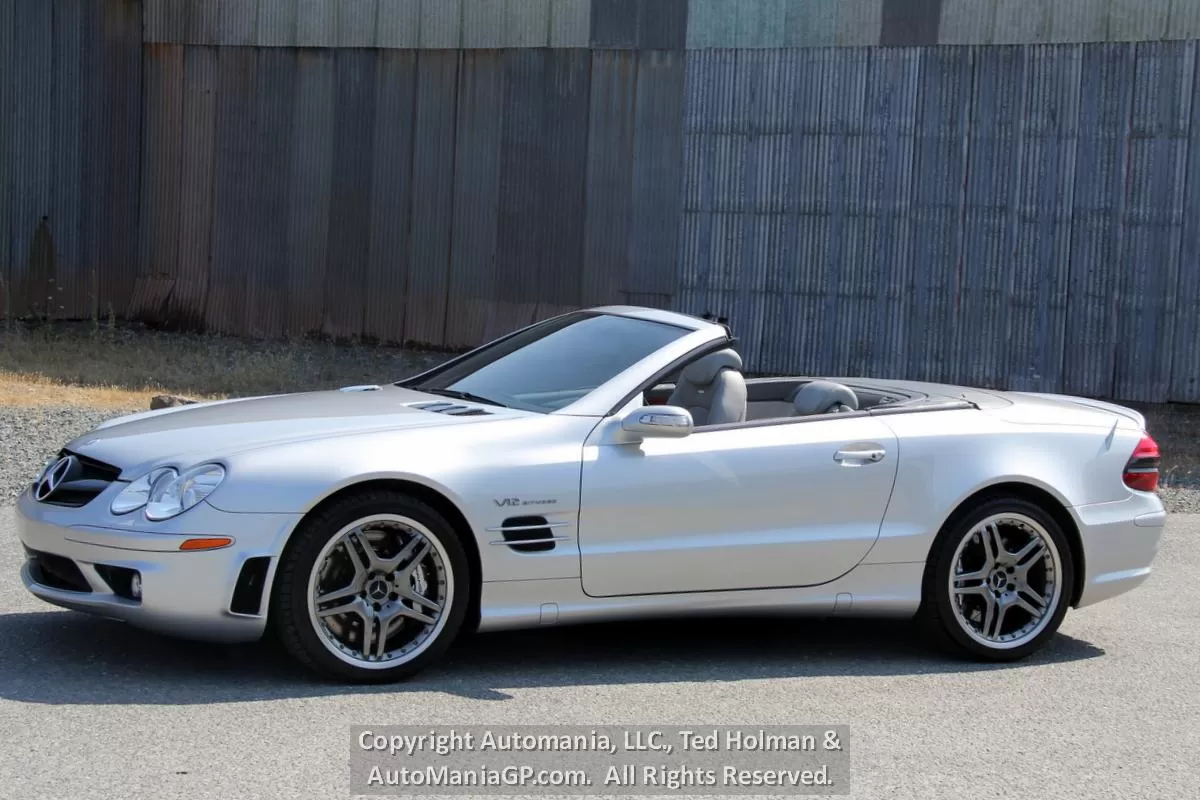 2005 Mercedes Benz SL65 AMG
Price: $26,995 USD
- PREVIOUSLY SOLD
This particular car was a complete surprise to me. A Twin Turbo Charged V-12 costing $179,000 new in 2005 with close to 600 Horsepower, retractable Hardtop, stunning interior and what appears to be an unbelievable resale value.

Having driven numerous Vipers and Z06 Corvettes, a big motor in a medium sized car is not a foreign experience. This car is different from the others, once rolling and the throttle mashed, the dash mounted traction control light flashed constantly until 80 MPH with the comfort and style neither of those two cars can touch. The qualify of materials, the cocooning of the cockpit, the finish of the body, chassis and engine compartment leaves the car in a league of it's own.

And as occasionally happens, a European Buyer spotted this SL65 on our webpage the day it came into the shop and it is bound by boat to Germany where it will tearing up the Autobahns once again. It was quite the experience, my short driving of this car, one that will stay etched in memories for years to come.

The Poster Child of the Anti-Prius of Automobiles if there was ever one.
[click on a thumbnail below to view a larger photo - IF you don't see thumbnails then your browser is blocking them.
You can either turn off ad-blocking or try clicking on the top graphic in order to thumb through the photos.]