1969 Volkswagen Type 1 Convertible For Sale
THIS ITEM HAS BEEN SOLD!
Please click "back" or on the top menu for other listings.


[click on the image below or scroll to the thumbnail images at bottom to view the gallery.]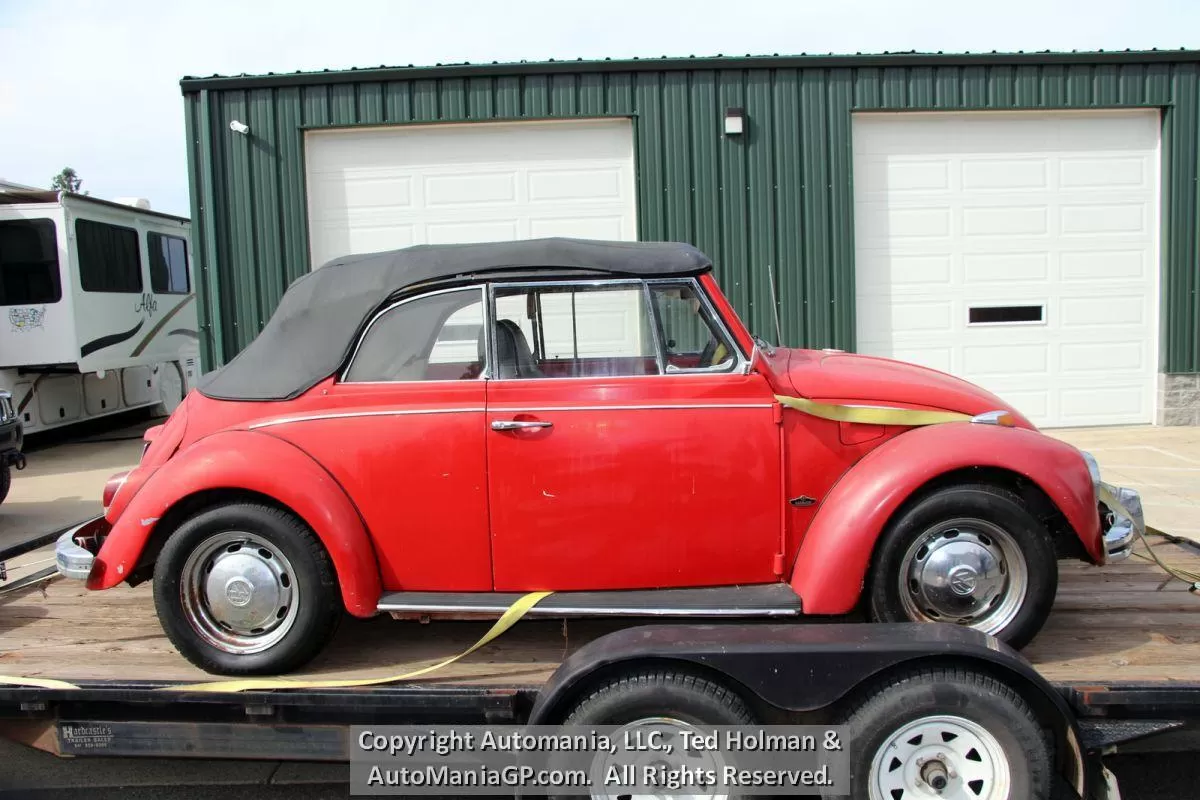 1969 Volkswagen Type 1 Convertible
Price: $2600.00 USD
- PREVIOUSLY SOLD
First thing I saw here was that the bones were really good. No signs of impact, the sills were not rotted, the battery tray was good and all the major parts were there. Next I saw the amount of work that was going to go into getting the car back to presentable condition. Oh boy!

So I loaded the car on the trailer from the owner's home and on the way back to the shop, someone asked if it were for sale. SOLD! Never unloaded it. It went to the perfect person, someone who has restored several pre-67 Type 2's, someone with a lot of patience.
[click on a thumbnail below to view a larger photo - IF you don't see thumbnails then your browser is blocking them.
You can either turn off ad-blocking or try clicking on the top graphic in order to thumb through the photos.]