2005 Scion XB For Sale
THIS ITEM HAS BEEN SOLD!
Please click "back" or on the top menu for other listings.


[click on the image below or scroll to the thumbnail images at bottom to view the gallery.]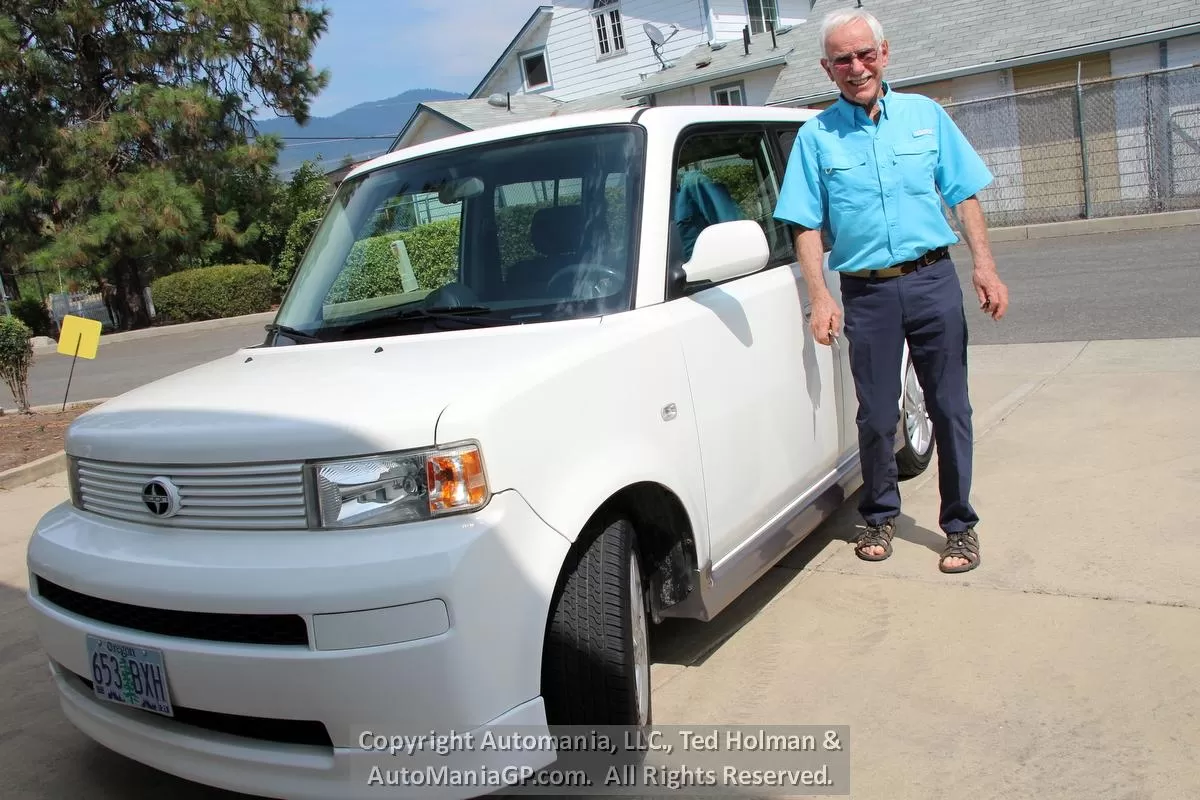 2005 Scion XB
Price: $3,995 USD
- PREVIOUSLY SOLD


Don Tippit's Scion

Some of you may know of Don Tippit, a local pin-stripper and hot rod builder that I had known since the early 80's here in the valley. Well, he passed not too long ago and his good friend John Heuring has been helping out the estate getting things ready and tidy to be sold.

This 2005 Scion XB, 5-Speed with AC was a car Don bought back in 2005 from the insurance company with less than 5,000 miles. It had been in a accident and the insurance company totaled it at the time. Don, being frugal and the master fixer-up person that he was, bought the car and did the repairs to make it road worthy again. It was branded a total on the title but Don did not care, he just wanted a cheap way into a good driver and he got it. The repairs were done well enough that other than a good scrubbing at the detail shop, now that it is going to be sold, it needed nothing else other than John doing some minor cosmetic stuff to make it presentable.

The miles are reasonable and cars of the same year and with more miles are selling for $5,800. Figuring the marked title is worth 25% of the value, $3,995 is a fair price for a car that has a great interior, AC, 5-Speed, Power Windows and gets 35 mpg on the freeway. At the end of the day, the money the car is being sold for goes to Don's wife Nancy which is the reason we are looking past the marked title, something we would normally never do. We are helping out Don's wife and so be it.

The selling price is $3,995. VIN# is JTLKT334854012725 . Miles are 110,237. For other interesting bikes and collectible vehicles, visit our web site http://www.automaniagp.com 541-479- 8888 or come by and see us at 895 SE Gladiola Drive, Grants Pass, Oregon, 97526. Oregon Dealer DA1287.

[click on a thumbnail below to view a larger photo - IF you don't see thumbnails then your browser is blocking them.
You can either turn off ad-blocking or try clicking on the top graphic in order to thumb through the photos.]